Simplify critical notifications management
Reduce incident mean time to resolution (MTTR) through operational excellence – unify and simplify communication, escalation and acknowledgement of your applications critical messages with Visual IT Messenger.

Ensure critical notifications delivery to end users
Visual IT Messenger ensures delivery of notifications to end users according to their constraints and availability, to process the critical information.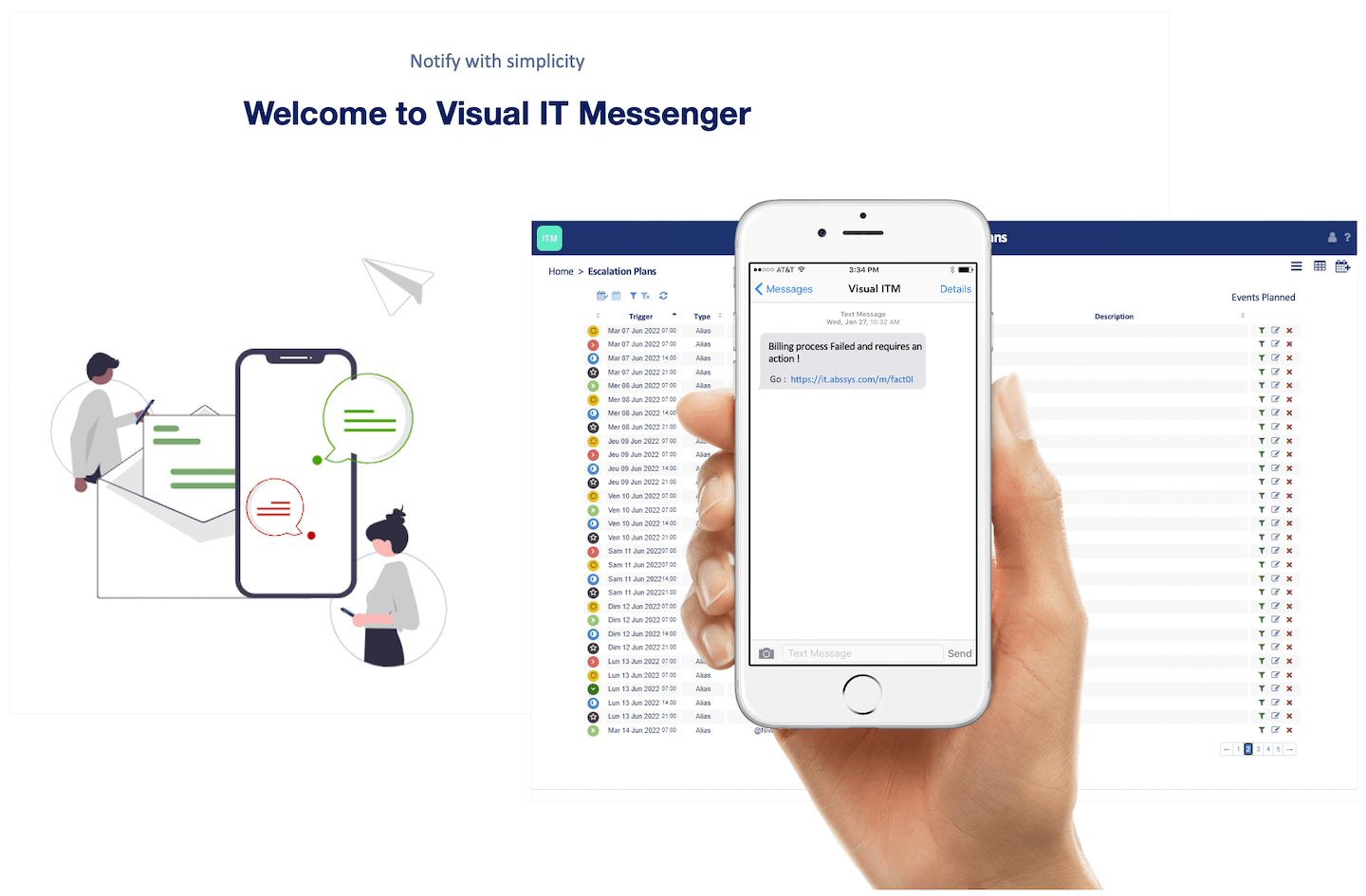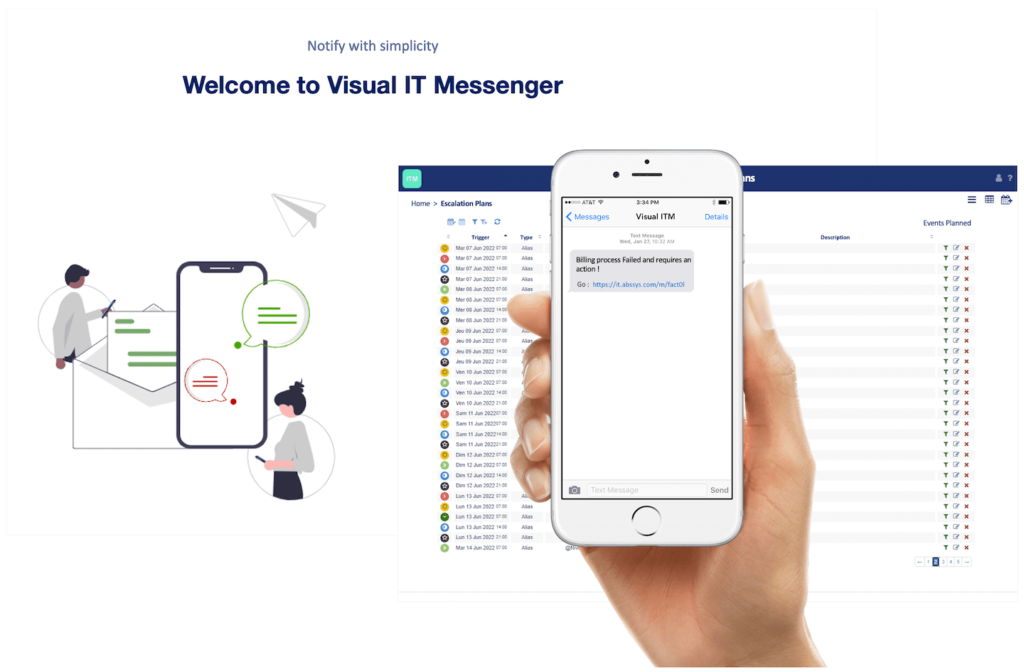 Why choosing Visual IT Messenger?
Industrialized
Notification scenario
Custom content with variables support
On-call plannings, escalation, ack
Secured
LDAP & SSO
SSL/TLS
REST API
Proxy support
Extensible
Built-in action integrations (text msgs, emails …)
Pluggable on any application

Customer benefits
01
Instant notification delivery to multiple channels and recipients
02
Reduce cost on incident (MTTR)
03
Easily align on-call plannings with notifications
04
Get up and running in hours
Visual IT Messenger strengths
Ease of use for admin and end-users
Simplified scenario and trigger-action design
Extensible by design to integrate new communication channels
Efficient exceptions management
Acknowledgement and automatic escalation trigger
Native integration with Visual TOM and Visual BAM