Automate and orchestrate your IT processes to accelerate your business
Visual TOM – leading On-prem or SaaS platform for IT process automation, dedicated to job scheduling and orchestration – from in-house datacenter with legacy to hybrid and cloud.

Gain efficiency, predictability and evolutivity
Automation and Orchestration through a single platform ensures a centralized vision and control over IT operations, secures and straightens executions, improve agility and quality of service to end users.
Reduce your cost via operational intelligence and support your growing IT environment complexity, including Cloud-native infrastructure, Edge, IoT, Big Data …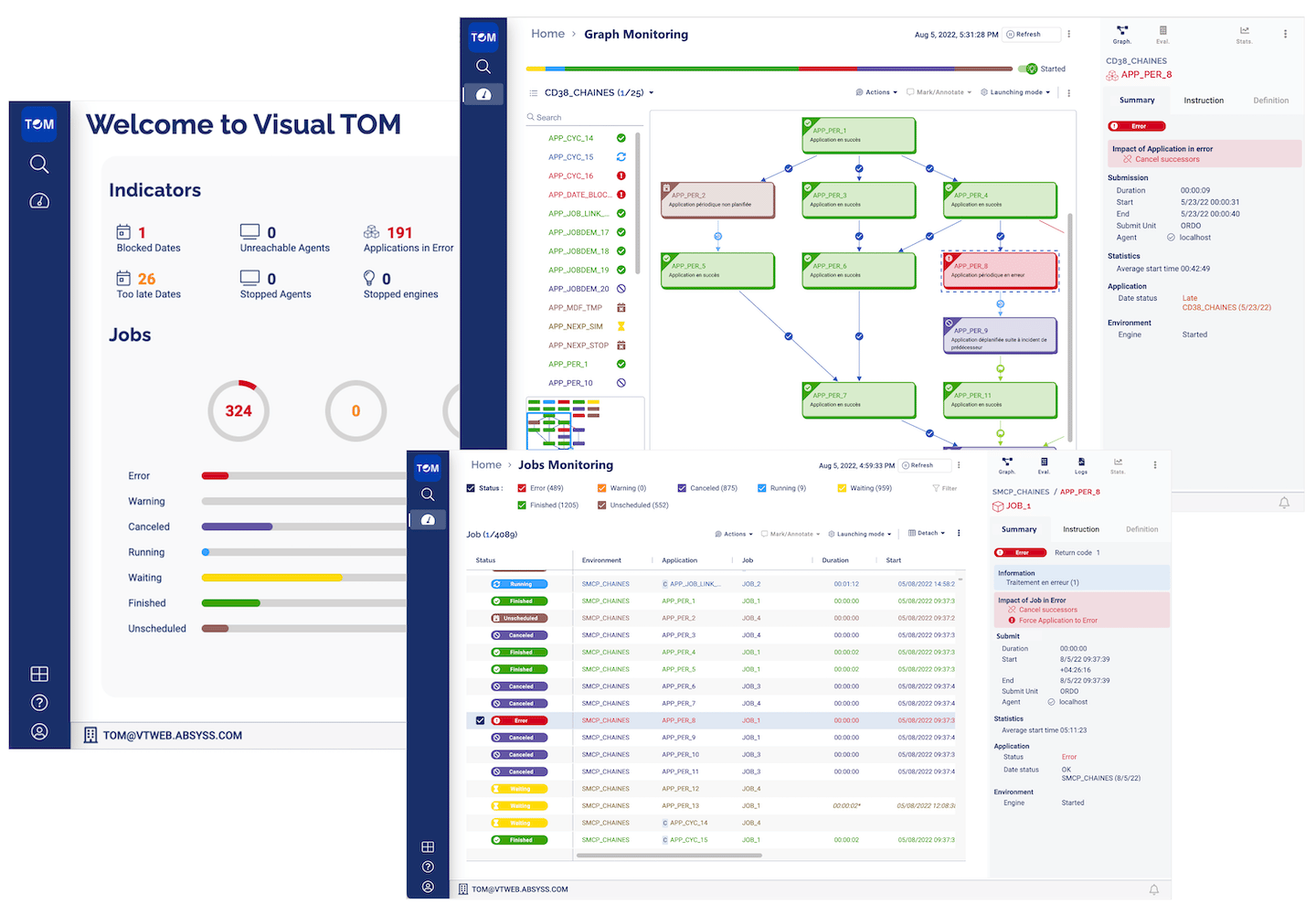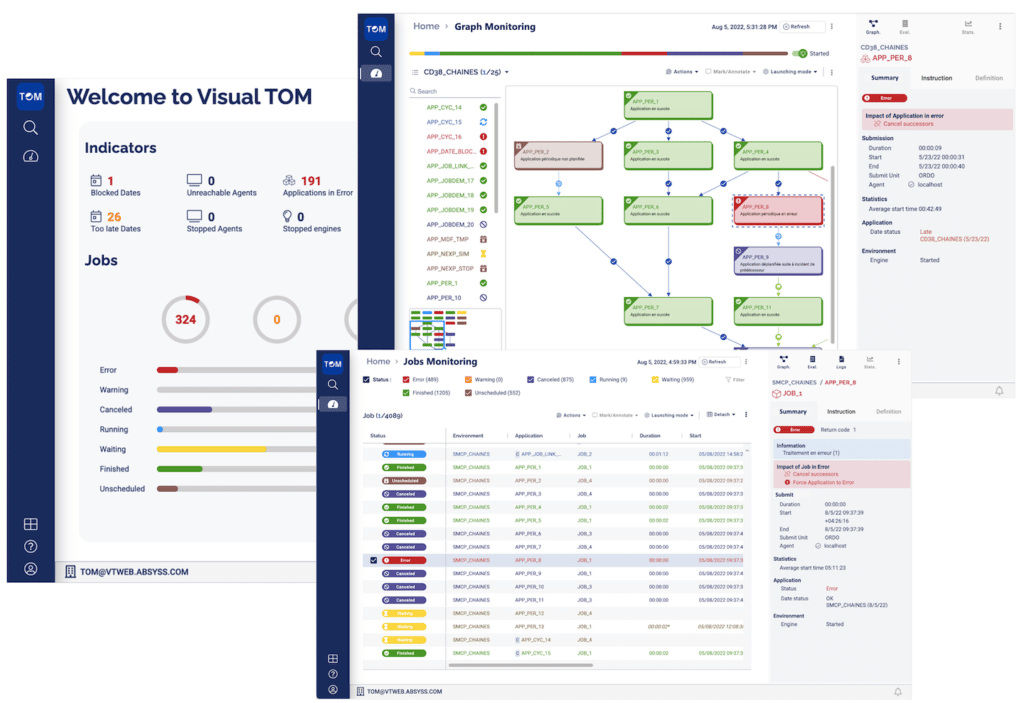 End-to-end orchestration
Visual TOM integrates and drives numerous applications and systems to plan, orchestrate and synchronize the execution of IT tasks and business application tasks.
Windows – Linux – Unix – IBMi – IBMz – ERP – BI – BigData – MFT – ETL – Databases – ITSM – Backups – CI/CD – Provisionning – Azure – AWS – Vmware – Docker – Kubernetes – WebServices …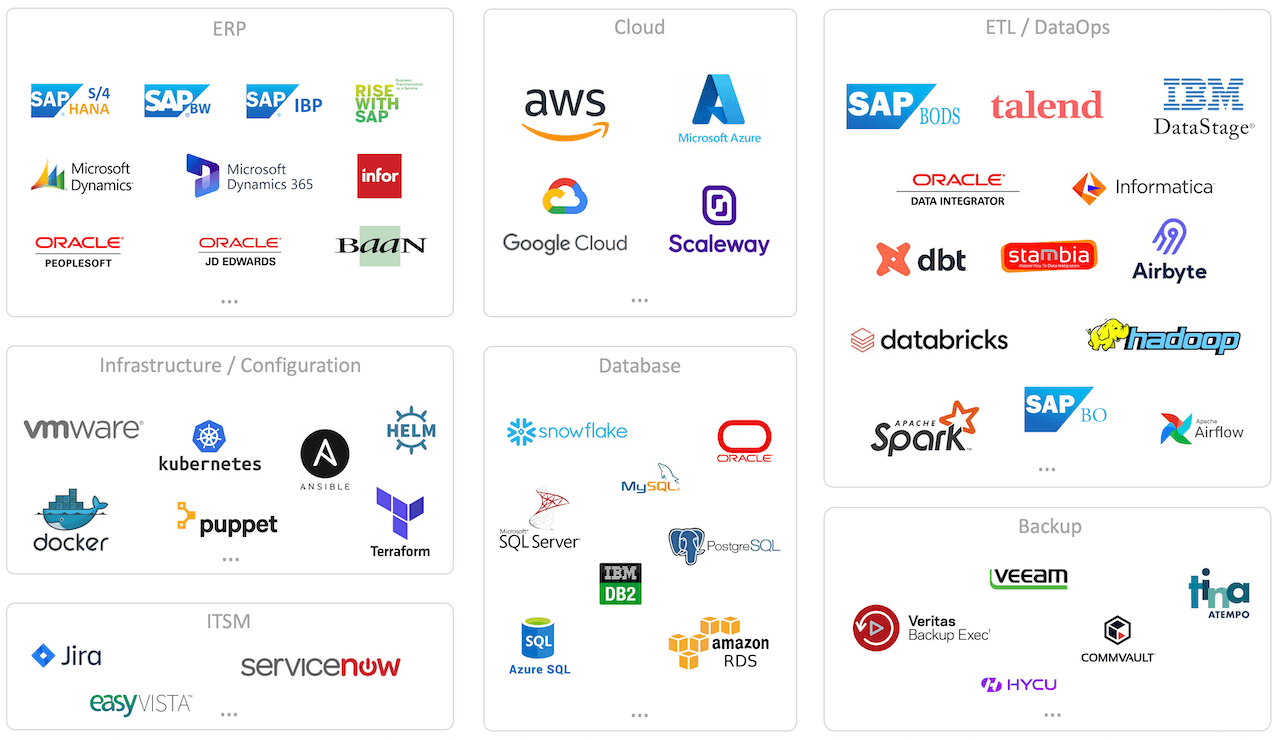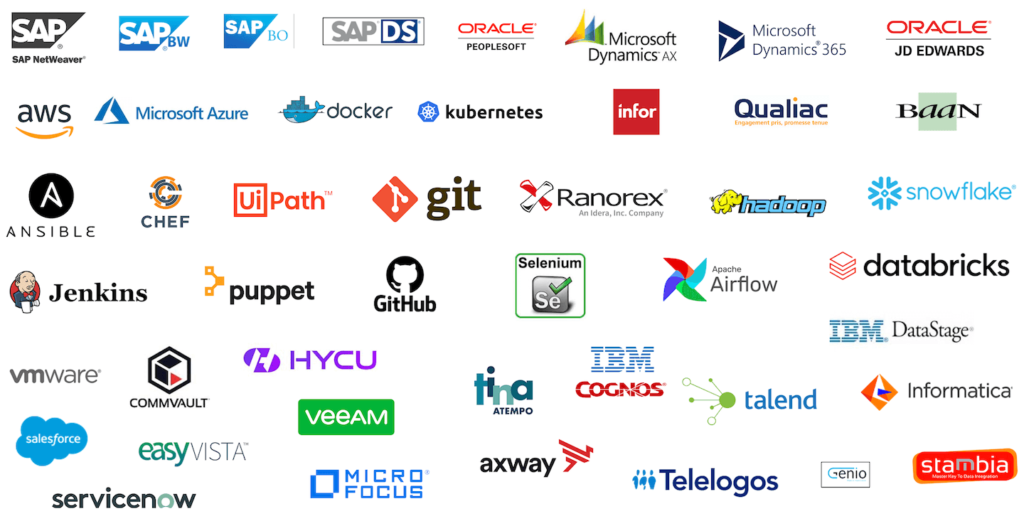 Customer benefits
04
Accelerate your business

Solution Migration/Transition
Need to modernize you automation solution? We successfully managed dozens of migration projects from other products. Our expert team supports you in migrating your solution in complete safety.
Pricing & offer
Visual TOM is available through several options to best meet your requirements: On-prem | SaaS.
3 editions:
Starter

Performance

Ultimate