Reduce operational risks and drive IT/Business performance
Ensure adequacy between IT ops deliveries and business expectations by measuring the value stream with Visual BAM.

Observability to serve IT and business lines
Visual BAM – an operational intelligence solution, dedicated to IT/Business performance – provides real-time KPIs via synthetic dashboards and action-triggers based upon business rules to notify users or act on drifts.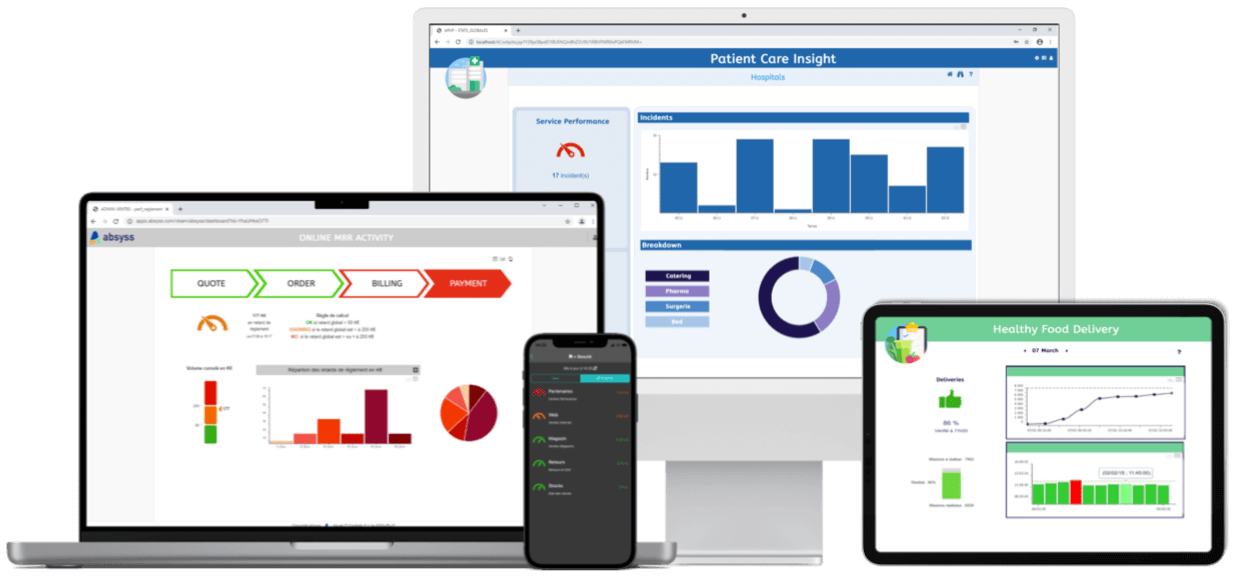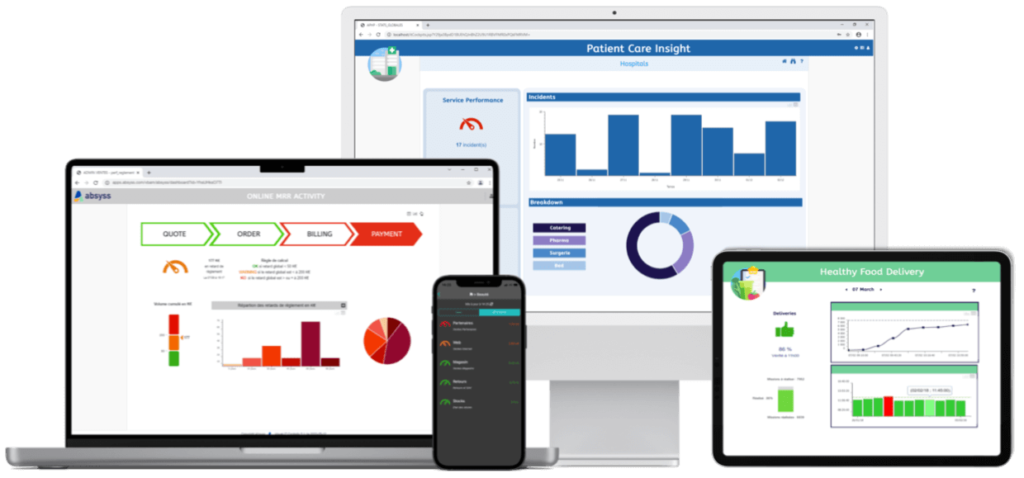 Why choosing Visual BAM?
Visual & adaptable
Graphical KPIs
Customized dashboards
Monitoring
Industrialized KPIs
Easy setup of rules for data collection and interpretation
Advanced planification
IT Ops Integration
Communicate with any IT components
Noninvasive
Compliant with security protocols

Customer benefits
01
Measure and follow key point indicators of your critical business processes
02
Reduce operational risks
03
Trigger corrective actions at a proactive fashion
04
Encourage collaboration, communication between IT and lines of business
Visual BAM strengths
Value stream centralized "supervisor"
Aligns IT and Business on agreed KPIs
Ease communication and agility on drifts